Helping local businesses succeed
Jesse Stoddard, Inc. is an analog and digital marketing agency that helps local businesses address the challenges they face online and in the marketplace. Our foundational marketing products allow businesses to build a stronger presence, connect with more customers, and grow a stronger brand. We established in 2017 and started in Seattle, but continue to branch out across the United States. We're one of the lucky ones, because we love what we do, and the businesses we do it with.
Meet Our Team
We at Jesse Stoddard Marketing and Stoddard Consulting are dedicated to helping small businesses succeed. We aim to be the only marketing team you'll ever need and to help you succeed at not only growing your revenue and profits but also in helping you achieve your personal goals of more time freedom for the things that matter most to you.

Account Executive, Denver, Colorado

Account Executive, Ft. Worth, Texas

Loida Dofiles
Business and Marketing Plan Expert, Executive Assistant
Loida is an expert in creating business and marketing plans for startups and small businesses, with years of experience in delivering clear, realistic, implementable and measurable plans that get people committed. After graduating as a University Scholar from a State University, she pursued her career in accounting and later found her passion in sales and marketing with a distinct focus on business development. She serves as an Executive Assistant for Jesse Stoddard Marketing where her responsibilities lie in assisting Jesse in creating compelling Sales and Marketing plans and managing the company's social media presence. She has created a Business Plan that landed a credit line facility from a commercial bank and helped the company grow its business. Satisfactory results like these are what she always produces for all her clients, whilst striving to over-deliver each time.

Noah Rhodes
Data Scientist / Analytics Expert
Who is Jesse Stoddard?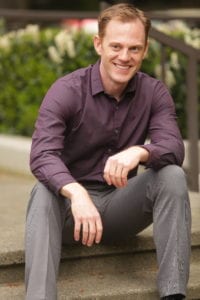 Jesse Stoddard is a Chief Marketing Officer specializing in marketing strategy and customized marketing plans to maximize advertising and social media ROI.
Jesse is a Chief Marketing Officer, direct-response copywriter, and business coach. Jesse is the founder of Stoddard Consulting, a small business marketing strategy consulting firm, where his mission is to help entrepreneurs grow businesses rapidly with complete marketing plans and systems. Stoddard Consulting focuses on Marketing Strategy, Marketing Strategy Plans, and Marketing Strategy Process. His other businesses, Stoddard Productions and Stoddard Entertainment are media production and creative agencies that help businesses with their branding and social media marketing.
He started his business life as a fitness professional, with over sixteen years of experience as a gym owner, personal trainer, and consultant to other fitness pros all over the world. He wrote two books in the fitness industry, including Free Gym Memberships, and How To Build Your Own Fitness Boot Camp, hosts a very popular industry podcast The Fitness Boot Camp Inner Circle and was featured in CNN Money Edition. Later he helped a 13.8 Million dollar service-based business grow at a startling rate of 40%, and now provides marketing strategy consulting and services for a diverse range of clients from law firms to moving companies to financial services firms.