Who is Jesse Stoddard?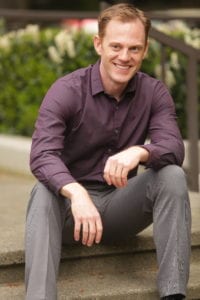 Jesse Stoddard is a Writer, Speaker, Entertainer and even a Chief Marketing Officer specializing in marketing strategy for business and startups.
Yes, you heard that right. He has been called an "Artist-Entrepreneur" and he loves the label.
He started his business life as a fitness professional, with over sixteen years of experience as a gym owner, personal trainer, and consultant to other fitness pros all over the world. He wrote two books in the fitness industry, including Free Gym Memberships, and How To Build Your Own Fitness Boot Camp, hosts a very popular industry podcast The Fitness Boot Camp Inner Circle and was featured in CNN Money Edition. Later he helped a 13.8 Million dollar service-based business grow at a startling rate of 40%, and now provides marketing strategy consulting and services for a diverse range of clients from law firms to moving companies to financial services firms. He is founder and CEO of the Stoddard Agency.
In his twenties, he was a professional musical theater performer traveling the United States while running his own businesses. He also managed an aerial acrobatics and a large theatrical production. He has directed, choreographed and performed in a variety of capacities and currently started his own comedy troupe called Crackpot Comedy.